Osiris - hágæða nátturulegar CBD Olíur frá Sviss
Joint Treatment
Rheumatic complaints
e.g. arthritis & arthrosis
Muscle complaints
for general muscle and tendon pain e.g. fascia treatment, tennis elbow, residual ligament syndrome, growing pains in children, sore muscles, before sports (better elasticity), tendonitis.
Nerve complaints
e.g. sciatic nerve, lumbago, polyneuropathy, general nerve pain.
Relaxation (via solar plexus)
e.g. general tension, nervousness etc.
MADE IN SWIZERLAND
Skoða nánar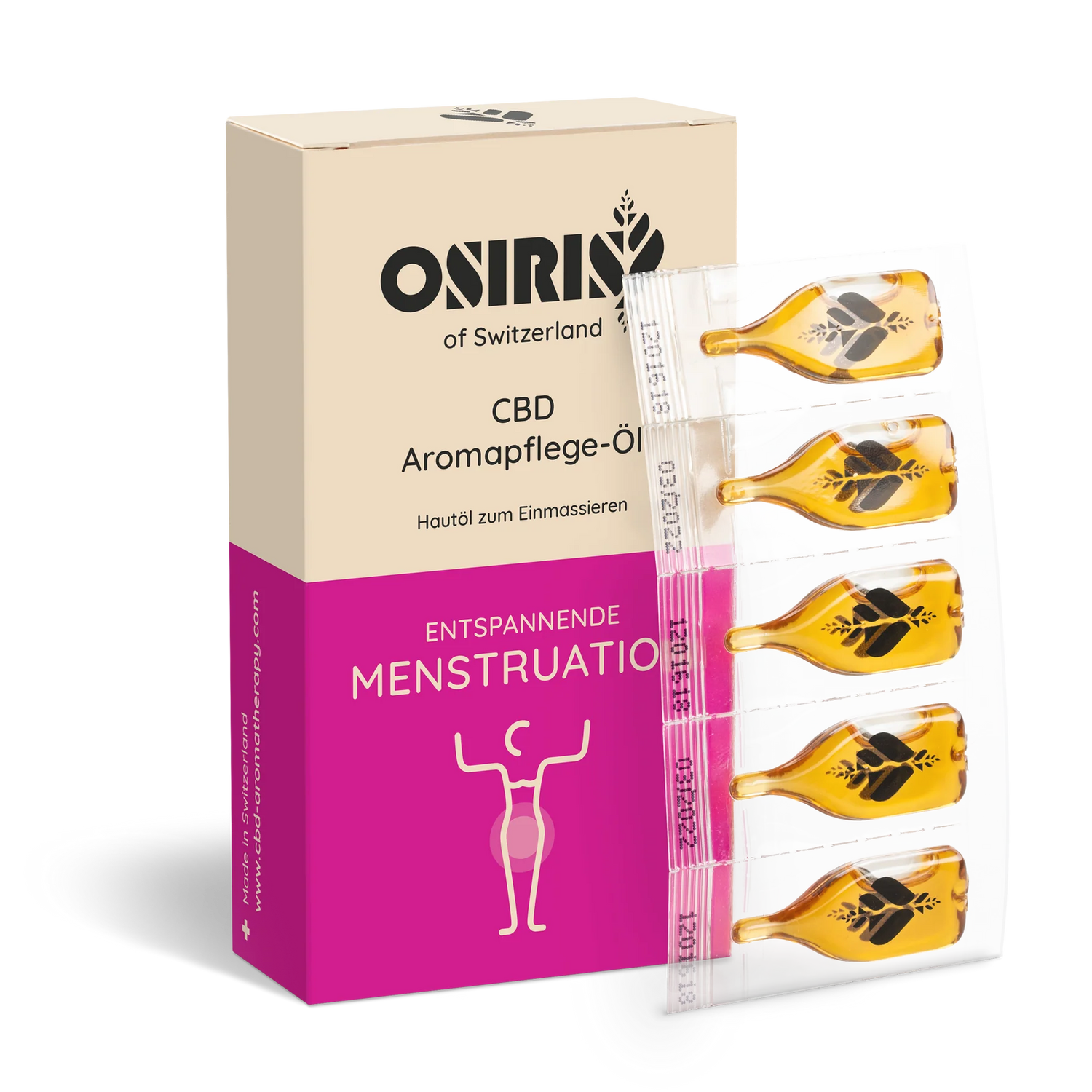 Relaxing Menstruation
General abdominal pain
Menstrual cramps
Abdominal cramps
CBD Aroma Care Oil Relaxing Menstruation is a blend of certified organic (CBM) Black Cumin Oil, organic St. John's Wort macerate, organic almond oil and organic jojoba combined with high quality, mostly organic, essential oils. Supplemented with a portion of the purest CBD extract, which is extracted from the leaves of the hemp plant. This high quality oil contains <0.01% THC.
MADE IN SWIZERLAND
Skoða nánar
Innflutning & sölu

Eðaldrykkir ehf
kt. 541004-2890
Hólavegur 35
580 Siglufjörður

Hafðu samband

Email: info@edaldrykkir.is
Sími: 820 1600

Hafðu samband