Gustave Lorentz
Regular price
Sale price
5.860 ISK
Unit price
per
Sale
Sold out
ALSACE, FRAKKLAND

Grapes 100% Riesling Organic Grand Cru
Alcohol content 14%
Bottle Size 750ml
Origin

This wine is produced from 100 % Riesling grapes from the classified Grand Cru site of the Altenberg of Bergheim vineyard owned by Gustave Lorentz. The dominant soil of this area is clay and limestone; the vines from which this wine is produced are very old, between 30 and 50 years old. The pride of Bergheim winegrowers, the Altenberg has been renowned for its fine wines since the end of 13th century. Altenberg Grand Cru wines are remarkable for the perfect balance between their subtle, distinguished aroma and their powerful, virile body. They are gastronomic wines par excellence.
Notes
Delicate nose of citruses aromas, with a fine hint of minerality.
Elegant palate expressing with a distinguished character, rich and well-balanced, a long and salty finish.
Share
View full details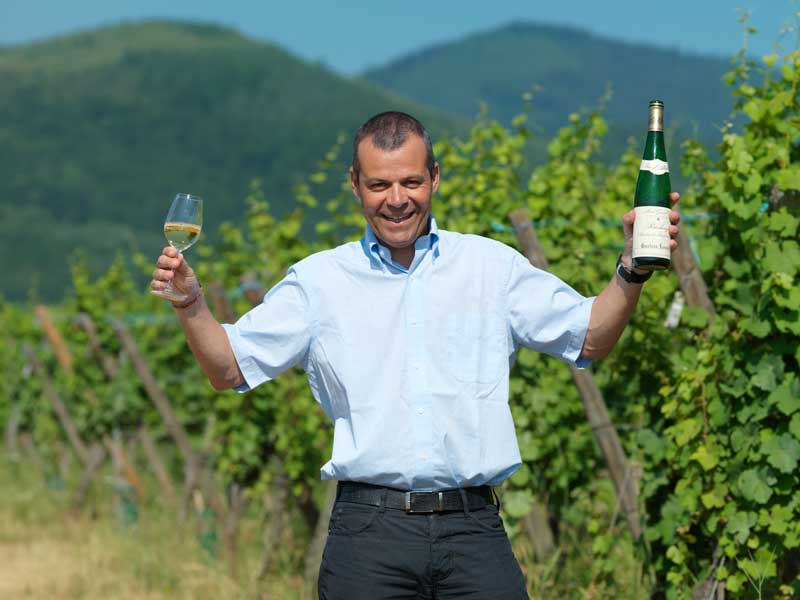 Gustave Lorentz
Gustave Lorentz is one of the largest family run wineries in Alsace, with 7 generations of winegrowers. Find out more about their philosophies and tradition.
Gustavelorentz.com